Hire Bike Trailer - 24 hours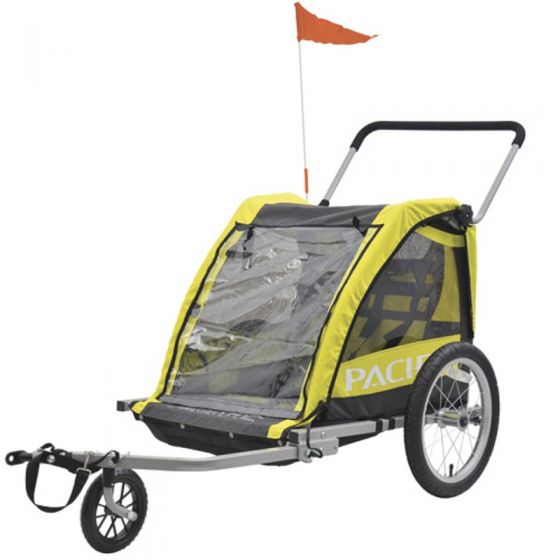 Location: Alice Springs, NT
Product code: PH0E86
Ideal for riding with one or two children. It can be used to tow while you are riding your bike or as a push-a-long stroller to use while you're jogging. It's alloy construction means it's strong and reliable while remaining lightweight. It features a zip secure cover to shield your children from the elements so they can sit back and comfortably enjoy the ride. The quick-release wheels allow for easy storage, packing and transportation in your car. The trailer hitch attaches to the seat and chain-stay on the left side of the bike when towing.

This is a 24 hour hire

Weekend trading hours are reduced (9am-1pm)

We require a minimum of 24 hours in advance to book this activity online. Alternatively, you can contact our office directly to inquire about short-term bookings.
OUTBACK CYCLING CANCELLATION POLICY:
Customer cancellation – with more than 14 days notice – If the customer advises cancellation of their booking by telephone (email will not be accepted) with more than 14 days notice before the booking time, an alternative time or 100% refund will be provided (less payment surcharges)
Customer cancellation – with 48 hours to 14 days notice – If the customer advises cancellation of their booking by telephone (email will not be accepted) with more than 48 hours notice before the booking time, an alternative time or 50% refund will be provided (less payment surcharges)
Customer cancellation – within 48 hours or less notice – If the customer cancels their booking within 48 hours of their booking or does not present to the booking at all, then any payment made is forfeited
When bookings are cancelled (by either the customer, or Outback Cycling), any refunds provided will not include any of the fees or payment surcharges incurred by the payment process selected at the time of booking